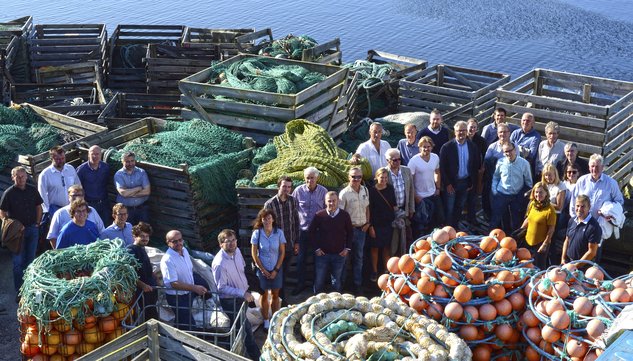 Annual CRISP meeting in Egersund
The annual meeting for Centre for sustainable catch, CRISP, is held in Egersund today and tomorrow. Close to 40 partner representatives have gathered to discuss recent technological developments and the centre's future after funding from the Norwegian Research Council ends in 2019.
Under the heading "Tomorrows fishing vessels based on CRISP technology", various partners have given updates on developments within areas such as trawl design, catch handling, fishing gear innovations, and monitoring of gear and catch.
Nergård Havfiske's presentation of plans for implementing some of the CRISP technologies to increase catch quality when they build a new trawler, received the most interest. Their plans will mean significant changes in vessel design compared to conventional trawler design.
Another main topic at the annual meeting is the future for CRISP when funding from the Norwegian Research Council runs out in 2019. That will be a main focus tomorrow.